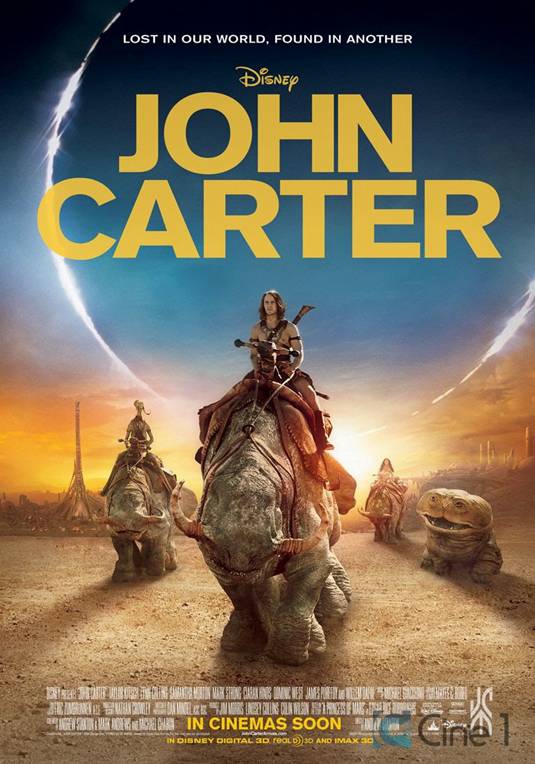 Hunky John Carter
Hadn't been posting since the last time I did for AFA 2011. *snores* I went as a cosplayer for EOY 2011 though, but no post about it. I felt that was not a very good event and I didn't cosplayed well. I never cosplayed well anyways. :p But I aim to cos better the next time hopefully *finger crossed*
Anyways, thanks to
Nuffnang
, I got to watch John Carter in 3D last Monday, gala premier @ the Cathay Cineplax. I am no fan of 3D after my first time with Avatar, with the experience of wanting to puke in the movies. Transformers in 3D was no better either, hence John Carter marked my third chance in a 3D movie. The movie started a little confusing but once the Ned came into the story, reading from John's diary, uh-huh that's where the fun begins. Not very dizzyly filmed and I like how the characters are portrait, especially the Tunks. I wonder how did the script writer come up with all the weird terms. The costumes are weird, doesn't seems too old or modern but enhanced the actors and actress figures. *hoots hoots*
It's interesting to see how John Carter ended up in Mars and trying to save the planet from the evils. Teleportation is a wonderful thing and how humans want to have that means of transport in our life to travel beyond the planet, into the galaxy. Those who loves science fic stories, go watch. (: There's the sexy princess and hunky John Carter.
Tomorrow marks the start of the 2012 first IT fair..... damn, I really wanna go tomorrow but work eats up time. Hope can get good deals on Saturday without getting squashed into puds. Anyone getting any worth IT gadgets at the IT fair??? I'm thinking to get a Macbook to replace my 3/4 year old Dell laptop, its still running on Vista, which I pretty much dislike for the fact I only have 1 gb ram to support the OS and 99GB to install and store whatever files I have. Which I end up having 2 1TB HDD. *bleh*! Is Macbook good and reliable? Easy to use? If not, I'll stick back to windows and up them to windows 8 once its released.
Talking about windows 8, beta version are out, maybe I can source for windows 8 for my Nokia 710. :D Nice phone to use, easy to use but starhub connection really gets on my nerves 3/4 of the day. Zzzzz wifi is like way reliable than their network seriously. Enough crap, time to get back to work.